We have the Evidence
Alive-PD helps people improve their health, and significantly reduces their risk for diabetes. It's the first of its kind – an automated intervention program with proven results.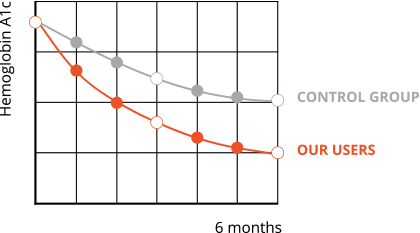 WE'RE HERE TO HELP
One in every three adults is at risk for diabetes, including prediabetics, the
obese, and those with metabolic syndrome.
Expand Your Reach

EASY ENROLLMENT
We identify high-risk subjects using our online, validated diabetes screener – then our prevention engine gets to work.

LOW ADMINISTRATIVE BURDEN
We'll give you participation and achievement reports as often as you like. All you have to do is read them.

HIGH ENGAGEMENT
One of the highest engagement rates in the industry, bar none. Over 70% of participants are *actively* using the program at six months.

VALUE PRICING
We're here to prove that you can control both costs and diabetes risk at the same time, with the same program. There's no reason a prevention program should break the bank.

FULLY AUTOMATED
Risk assessments, tracking, coaching, goal setting, activity planners, and email and smartphone reminders – the list goes on. Our prevention engine is second to none.

INDUSTRY LEADING RESULTS
Weight loss is great, but we're changing glucose, HbA1c, insulin sensitivity, metabolic syndrome, waist circumference and more.
WE'RE EFFECTIVE AND INEXPENSIVE
(WE BET YOU'VE NEVER HEARD THAT BEFORE)
$50
As an automated program we can deliver an effective program at a fraction of the cost of other programs. We're ready to change the market.